2017 Chrysler Pacifica for Sale in Shreveport, Louisiana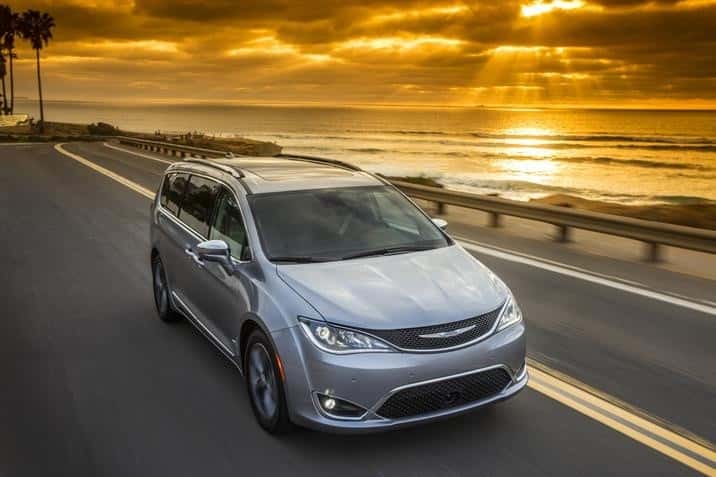 The 2017 Chrysler Pacifica is no ordinary family vehicle. Bringing modern styling together with hybrid technology and convenience features for the whole family, we at Hebert's Town & Country Chrysler Dodge Jeep Ram in Shreveport, Louisiana think you're going to love the way the Pacifica can handle your dynamic family life.
View our selection of the 2017 Chrysler Pacifica
The 2017 Chrysler Pacifica is available in six trims: Limited, Touring L Plus, Touring L, Touring Plus, Touring and LX, as well as two Hybrid configurations. MSRP for the Pacifica begins at $28,995.
The Pacifica is powered by a 3.6-liter V6 engine that is capable of 287 horsepower and 252 lb-ft of torque, giving you plenty of power. The Pacifica Hybrid trim offers a 16kWh lithium-ion battery that allows you to get up to 30 miles without touching the gas tank. When the two engines work together, you will enjoy an unbelievable fuel efficiency of 80 mpg on the highway. Wave goodbye to gas stations as they fill your rear view mirror and enjoy the remarkable efficiency that the Pacifica offers.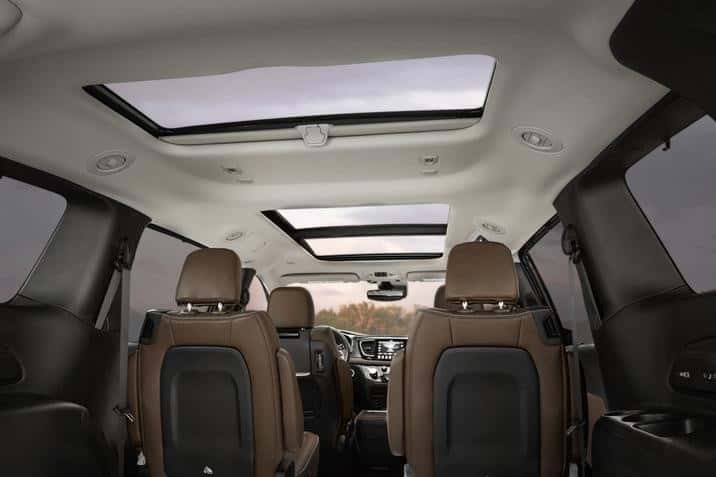 The 2017 Chrysler Pacifica has a sharp exterior and aggressive styling with hidden sliding door tracks and wheel sizes up to 20 inches. This isn't your run-of-the-mill minivan. In fact at first glance the Pacifica seems to have more in common with an SUV–it's only by taking a step inside the interior that you recognize the accommodations and features that make the Pacifica such a fantastic family vehicle.
The modernity of the Pacifica's cabin and its accompanying features are virtually unheard of in other segments. Its smartly placed cubby holes, built-in vacuum cleaner and best-in-class cargo capacity are a dream come true for all parents! Never again will you hear the kids ask, "Are we there yet?" with an available rear entertainment system that can support Blu-ray discs, games and other devices on two 10-inch touch screens. The 2017 Pacifica is also furnished with Stow n' Go seats, a cargo configuration that makes accommodations for passengers and belongings on all three rows. 
Whether you're packing for the next soccer game or a road trip, you have up to 140.5 cubic feet of space at your disposal. And just in case you need one more reason to fall in love with the Pacifica, the available hands-free power sliding doors activate with the swipe of your foot under the sensors, helping to keep the Pacifica full and not your hands.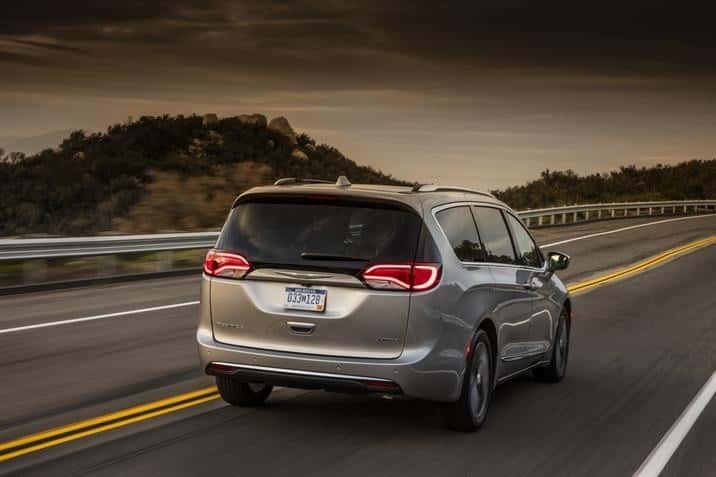 The most awarded minivan of the year, the 2017 Chrysler Pacifica is the first minivan to win Cars.com's "Best of 2017" title. In addition, the Pacifica has been named IIHS Top Safety Pick+ for 2017, "North American Utility Vehicle of the Year" and "2017 Best Buy" from Kelly Blue Book. If that's not enough to turn you into a "minivan mom" or a "minivan dad," we don't know what is!
Ready to trade in your family car for the Pacifica? Give us a shout by calling one of the numbers to the right or sending us a message. Click on the map to get directions.
We can't wait to serve you at Hebert's Town & Country Chrysler Dodge Jeep Ram in Shreveport, Louisiana!