2017 Chrysler Pacifica Wins "Best Family Car"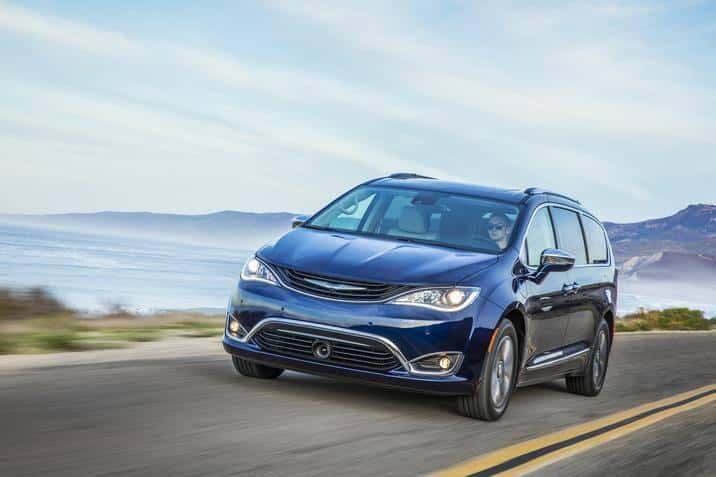 The 2017 Chrysler Pacifica is the Taylor Swift or Adele of the minivan world. It just won another award and we're sure this won't be its last win either.
In late May, Fiat Chrysler Automobiles announced the 2017 Chrysler Pacifica Hybrid was named the overall Best Family Car and the Best Technology Family Car from the Greater Atlanta Automotive Media Association (GAAMA). The 2017 Chrysler Pacifica was also named the Best Three-row Family Car.
The GAAMA hosted its annual Family Car Challenge in late may for members of the organization to evaluate vehicles of various manufacturers. Journalists drove scenic routes at the Lake Lanier Islands Resort and Conference Center in Buford, Georgia and scored the vehicles in various family-oriented categories. The Pacifica Hybrid was given the top honor.
"GAAMA works hard at this event to evaluate a variety of vehicles for family friendliness and functionality," GAAMA President and CEO of AutoAcademics Christopher Lawrence said. "Our members were thoroughly impressed by the 2017 Chrysler Pacifica and Pacifica Hybrid. Today's busy families need a vehicle that can help make their lives easier, and the Pacifica and Pacifica Hybrid deliver that by offering versatility, functionality, technology and unsurpassed fuel economy. And for a do-it-all family vehicle, the 2017 Ram 1500 delivers with a full array of family-friendly features, clever storage solutions, excellent ride and handling and impressive power."
In addition to the Pacifica Hybrid's win, the 2017 Ram 1500 was given the award of Best Family Pickup Truck for the second consecutive year.
These awards for the Pacifica come on the heels of the vehicle's win of four honors from the Texas Auto Writers Association: Family Car of Texas, Minivan of Texas, Green Car of Texas and Best Feature for the hybrid powertrain.
Ready to invest in a Pacifica or Pacifica Hybrid for your family? Check out our inventory and give us a shout to schedule a test drive!