2019 Pacifica Hybrid earns ASG Top Rating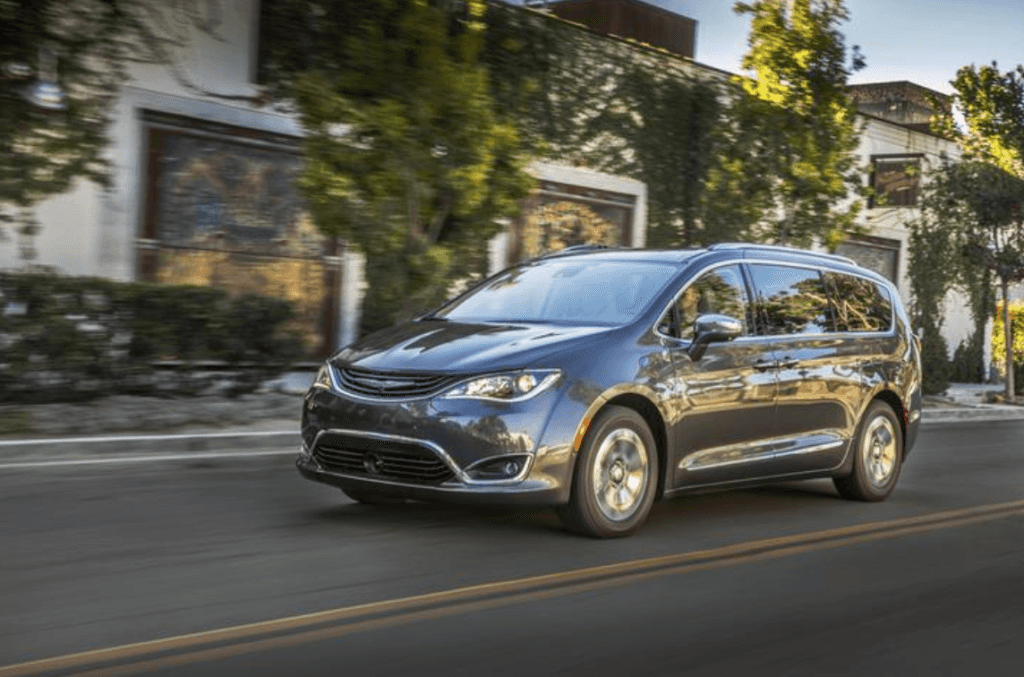 The 2019 Chrysler Pacifica Hybrid just keeps racking up achievements and awards. This standout minivan comes designed with luxury, performance and safety all bundled together.
The Automotive Science Group awarded the 2019 Chrysler Pacifica Hybrid the Best All-around Performance Award for the third consecutive year. ASG also awarded the 2019 Pacifica Hybrid the Best Environmental Performance award for the third year in a row. Outperforming all other minivans in the category, the Pacifica Hybrid proved its mettle by producing 34 percent less CO2 emissions than any other minivan. Thirty-two-mile electric range and gas and electric integrated systems both help to reduce the Pacifica Hybrid's environmental footprint. Founded in 2007, the Automotive Science Group holds data-driven assessments each year to ensure that their awards are well researched.
With over 100 available safety features, the 2019 Chrysler Pacifica Hybrid is the ultimate family minivan. Ranked as a 2019 Top Safety Pick by IIHS, the 2019 Chrysler Pacifica Hybrid includes features like Electronic Stability Control, Parking Assistance, Rear Cross Path Detection and LaneSense Lane Departure — systems primed to keep you and your passengers safe.
Apple CarPlay, Sirius XM and Android Auto add to the slew of technological features the 2019 Chrysler Pacifica brings to the market. Consumers can turn their Pacifica Hybrid into a 4G LTE hotspot for on-the-go entertainment at just $20 a month. Uconnect systems make sure that you can manage your vehicle's connectivity with your voice or a simple tap of the 8.4-inch touchscreen display. Optimize your backseat with dual 10-inch HD touchscreens equipped with Blu-ray players, wireless headphones, wireless streaming and dual HDMI ports. Keep the kids happy and entertained on those long drives with the 2019 Chrysler Pacifica Hybrid.
There's no denying that the Pacifica Hybrid is the premier minivan of 2019. At Hebert's Town and Country Chrysler Dodge Jeep Ram, we've seen the Pacifica Hybrid's success and upgrades throughout the years and can attest to this year's success. For more information on the 2019 Chrysler Pacifica Hybrid, fill out one of our contact forms, or stop by for a test drive today!