Meet the 2019 Dodge Challenger SRT Hellcat Redeye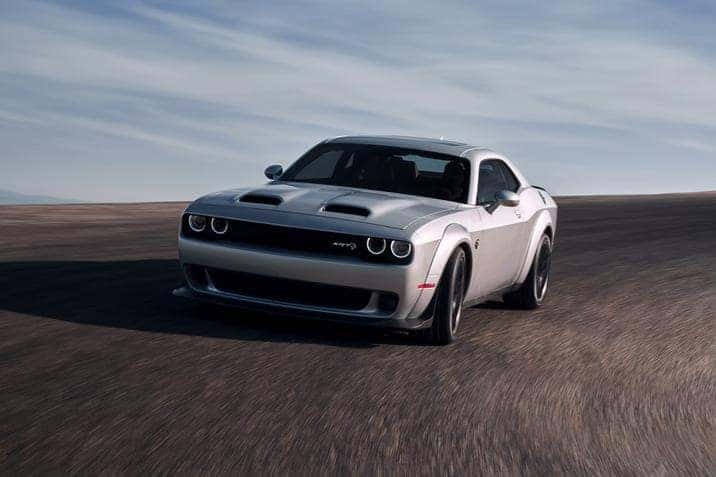 Hey muscle car fans, there's a new Challenger in town, the 2019 Dodge Challenger SRT Hellcat Redeye! Yes, it's one of the longest vehicles names we've ever heard, but this car is stunning and totally worth that mouthful of a moniker!
The Redeye is just one of several Hellcat models for 2019 and also now claims the title of the most powerful, quickest and fastest muscle car out there, not counting last year's 840-horsepower Demon, of course. The 2019 Dodge Challenger SRT Hellcat Redeye has a 797-horsepower supercharged HEMI Demon engine.
Here's what makes the Challenger SRT Hellcat Redeye the best:
• Most powerful production V-8 engine with 797 horsepower and 707 lb.-ft. of torque
• Quickest production muscle car with 0-60 MPH acceleration of 3.4 seconds
• Fastest grand touring (GT) production car with a 1/4-mile elapse time of 10.8 seconds at 131 MPG and a new top speed of 203 MPH
The limited run of the 2018 Dodge Challenger SRT Demon set records, and Dodge//SRT has gone back to its roots by creating the Redeye and giving it the biggest, most powerful engine for nothing less than peak Hellcat performance.
"With 840 horsepower, a 9.65 quarter-mile time and Guinness World Record certification that it's the first production car to lift the wheels at launch, the Dodge Challenger SRT Demon earned its place in the record books," Steve Beahm, head of passengers cars for FCA, said in a press release. "The Dodge Brothers would be proud that we're leveraging the power and performance of this proven engine to bring a Demon-possessed Challenger SRT Hellcat Redeye to an even wider high-performance enthusiast audience."
The supercharged 6.2-liter HEMI high-output V-8 is mated to a TorqueFlite 8HP90 eight-speed automatic transmission. The Redeye's engine features the following when compared to the standard SRT Hellcat engine: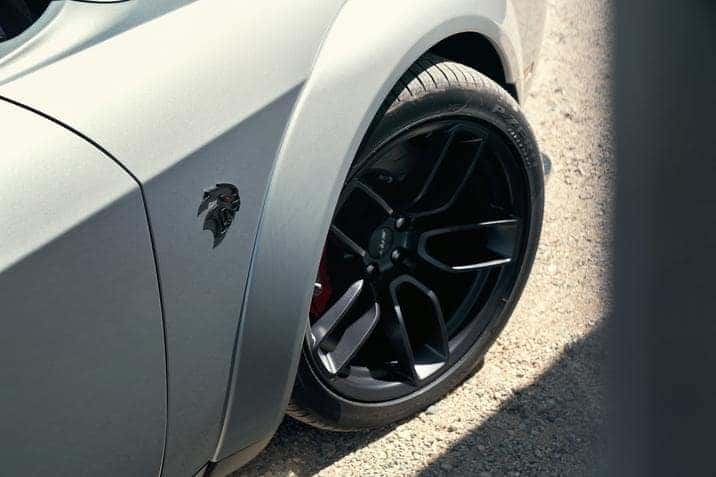 • Largest factory supercharger of any production car — 2.7 liters versus 2.4 liters
• Increased boost pressure — 14.5 psi versus 11.6 psi
• Higher rpm limit: 6,500 rpm versus 6,200 rpm
• Two dual-stage fuel pumps versus one
• Larger induction air box with three sources of intake air:
        – New dual-snorkel hood
        – Driver-side air catcher headlamp
        – Inlet near the wheel liner
More on what gives the 2019 Dodge Challenger SRT Hellcat Redeye its elevated status:
• The torque reserve delivers up to 3.9 psi of boost at launch and up to 55 percent more engine torque.
• The Redeye is the only factory production car with both SRT Power Chiller and After-Run Chiller.
• High-strength steel prop shafts provide a 15 percent increase in torque capacity.
• 41-spline half shafts provide a 20 percent increase in torque capacity.
As mentioned above, the dual-snorkel hood is one of the three sources to provide maximum air intake, but it's also a throwback to the most famous Dodge muscle cars from the mid-1960s and early-1970s, like the 1970 Dart Swinger and 1971 Demon.
"We designed the SRT Hellcat Challenger's new dual-snorkel hood to focus on another key historical Mopar design element and pay homage to our past with a modern interpretation that looks even more sinister," said Mark Trostle, head of FCA Performance, Passenger and Utility Vehicle Exterior Design. "Whenever we design a new exterior element, we work hand-in-hand with the SRT engineering team to ensure that everything we create resonates with SRT DNA, is functional and meets their performance goals."