Jeep Announces Winner of the 2019 "Find Your Freedom" Contest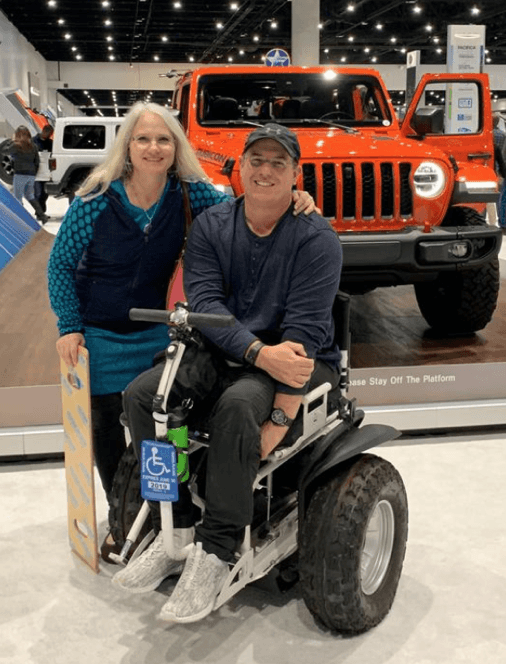 The 2020 Jeep Gladiator is one of the most highly anticipated vehicles of the year. To celebrate the return of a Jeep pickup, Jeep hosted the "Find Your Freedom" contest, exclusive to those who pre-ordered the all-new 2020 Jeep Gladiator Launch Edition. More than 4,000 people pre-ordered their exclusive 2020 Jeep Gladiator Launch Editions, placing them in the running for a chance at winning $100,000 and the opportunity to soak up a year-long adventure in their new 2020 Gladiator.
After submitting a personalized "Gladiator" video, entrants underwent a rigorous selection process by judges from Jeep and U.S. Army veteran Noah Galloway. Somehow the judges whittled 4,190 entrants down to one, announcing Steven Scott from Poway, Calif. as the winner of the "Find Your Freedom" contest this week.
In 2009, Steven was paralyzed from the waist down, due to an operation. But the ailment never slowed Scott's determination and drive to pursue his love for off-roading, making him a stand-out in the "Find Your Freedom" contest. Scott's love for Jeeps extends to his marriage, as he and his wife Jocelyn shared their first date behind the wheel of a Jeep Wrangler Sahara model and are both avid adventurers. The two plan to take the next year off and knock items off of their bucket list such as driving the Rubicon trail and participating in the Baja 1000/500 race later this year. As Steven and Jocelyn head into their 20th anniversary, the "Find Your Freedom" contest will definitely mark this year as one for the record books.
The Jeep community is a powerful one. United by passion, it's people like Steven and Jocelyn that make the all-new 2020 Jeep Gladiator more than just a vehicle. Here at Hebert's Town & Country Chrysler Dodge Jeep Ram, we're dedicated to bringing you the newest makes and models while maintaining powerful stories just like the Scott family. For more information on the 2020 Jeep Gladiator, browse our current selection or fill out our contact form to get in touch with one of our dedicated salespeople.