Jeep, Mopar Create 7 Concepts for 2018 Moab Easter Jeep Safari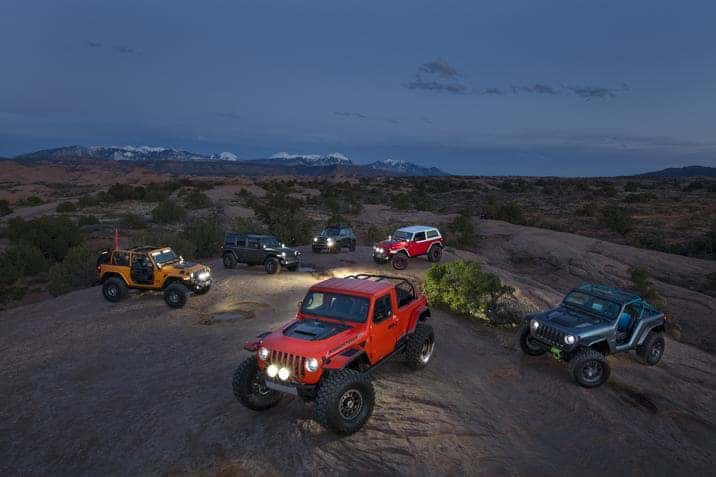 Yet again, Jeep and Mopar have teamed up to create seven new concept vehicles for the 52nd Annual Moab Easter Jeep Safari. Jeep and Mopar have traditionally created seven concept vehicles for the annual event in Moab, Utah.
Jeep enthusiasts and off-roaders from all over the U.S. have traveled to Moab to take part in the safari, which began March 24 and will continue until April 1, which is Easter day.
"Pushing the limit is something the Jeep brand is no stranger to and these seven new, exciting and capable concept vehicles are the latest example of that," Head of Jeep Brand Mike Manley said in a press release. "Every year, we look forward to introducing new concept vehicles and ideas to our enthusiasts. The Moab Easter Jeep Safari presents a unique and perfect opportunity to collect valuable insight from our most loyal customers."
Most of the concept vehicles are built on the Wrangler platform, and all of them were created with an array of production and prototype Jeep Performance Parts as well as Jeep's legendary 4×4 capability.
"When it comes to customization, no vehicle can match the Jeep Wrangler," FCA Head of Parts and Service Pietro Gorlier said in the same press release. "This is why we worked very closely with the Jeep brand to develop an exclusive line of more than 200 parts and accessories to enhance — even more — Jeep Wrangler's off-road capability to fit any customer's lifestyle. Almost all Wrangler vehicles sold are fitted with at least one Mopar accessory, and you see this perfect combination between vehicle and accessories come to life every year at the Easter Jeep Safari."
The seven concept vehicles are:
Nacho Jeep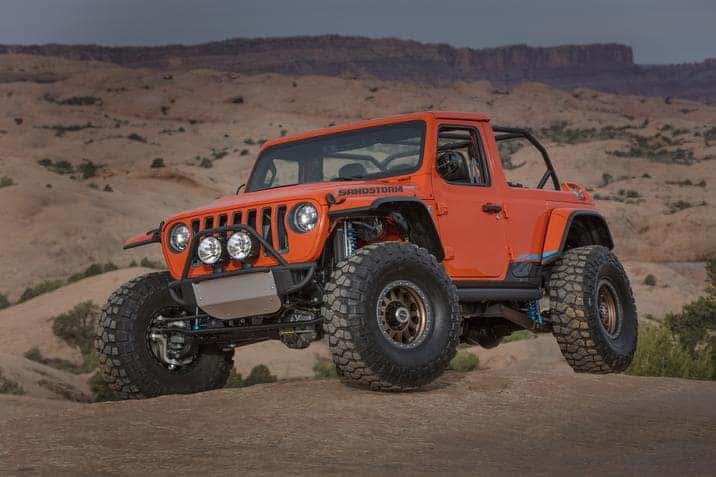 Jeep Jeepster

Jeep J-Wagon

Jeep 4SPEED

Jeep Sandstorm

Jeep B-ute

Jeep Wagoneer Roadtrip