All-New 2017 Jeep Compass Earns IIHS Top Safety Pick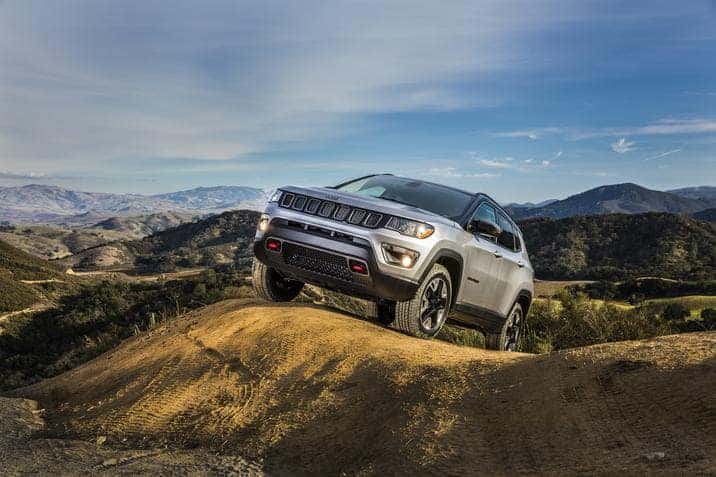 Not only is the new 2017 Jeep Compass a fierce SUV on and off the trail, but it will keep you and your cargo, no matter how precious, safe on any terrain. The 2017 Jeep Compass, in its new iteration for this year, has earned the Top Safety Pick from the Insurance Institute for Highway Safety (IIHS).
The 2017 Compass achieved a "good" rating for each of the five IIHS crashworthiness tests. In addition, it received a "superior" rating with the available Automatic Emergency Braking technology, which is the highest possible ratings for crashworthiness and collision-warning technology.
The 2017 Jeep Compassed received "good" ratings in tests that simulated:
• a rear collision capable of inducing whiplash
• roof-deformation consistent with a rollover
• a small-offset frontal impact
• a moderate-offset frontal impact
• a side impact with a large SUV or pickup truck
"The all-new Jeep Compass benefits from high-strength steel content that exceeds 65 percent," Head of Jeep Brand for FCA Global Mike Manley said in a press release. "This not only contributes to crashworthiness, it speaks to a level of engineering sophistication that makes this vehicle the most capable small SUV ever."
The high-strength steel is more than half comprised of advanced high-strength steel and hot-stamped steel.
The advanced Automatic Emergency Braking technology  is distinctive of vehicles built by Fiat Chrysler Automobiles in accordance to the company's safety strategy. Because of this, the Compass has the benefit  of sensor-fusion technology with the available Full-speed Forward Collision Warning-Plus feature.
"Sensor-fusion combines the attributes of radar technology and cameras, while most competitive systems use one of the other," Chief Technical Compliance Officer for FCA N.V. said in the same release. "This approach affords greater precision for monitoring the road ahead."
The 2017 Jeep Compass has 70 security and safety features, Full-speed Forward Collision Warning-Plus, included.
All of these safety features have been carried over to the 2018 Jeep Compass as well. If you like what you've read about the Compass so far, check out our new Jeep Compass inventory!