Amazing Food and Awesome Destinations: Exploring Bountiful and Beautiful Louisiana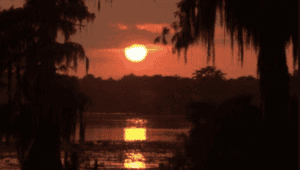 Summertime is right around the corner and that means it's time to step out of the house and stretch our legs. A road trip makes for great quality time with the family and an opportunity to get reacquainted with our state. Louisiana is steeped in culture and historical significance, which can be found in our cuisine and local life. This state is also known for its natural beauty. Hebert's Town and Country Chrysler Dodge Jeep Ram in Shreveport would like to share a list of destinations locally known as the Louisiana Byways that will offer a wonderful opportunity to travel with the family this summer. 
CREOLE NATURE TRAIL ALL-AMERICAN ROAD: Get up close and personal with Louisiana wildlife and rugged landscape on the Creole Nature Trail All-American Road. This stretch of highway is bountiful with wild prairies and marshes near Lake Charles, LA. You'll be crossing paths with Louisiana's wild animals as well. There are route markers dotting the roadway that warn of alligator crossings. Locally known as "Louisiana's Outback," the Creole Nature Trail includes four accessible wildlife refuges, as well as 26 miles of natural beaches on the Gulf of Mexico. 
CAJUN CORRIDOR BYWAY: If you are driving this particular route, you'll definitely want to bring your appetite. The Cajun Corridor is a grand byway with great eats to experience. The area's drained marshes are used for growing rice and crawfish farming. Due to the rich soil and splendid water sources, some of the best places to enjoy fresh shrimp and oysters in Louisiana are right here. Try the amazing crawfish in a bowl of crawfish étouffée and have a bite of spicy local boudin sausage. Towns such as Maurice, Abbeville, and Delcambre reflect the influences of French and Acadian settlers who founded them.  
ZYDECO CAJUN PRAIRIE BYWAY: One of Louisiana's contributions to American culture is Cajun and Zydeco music. The Zydeco Cajun Prairie Byway pays tribute to the music of Louisiana, touching many iconic music spots while passing through serene, rolling prairies. Stop at the town of Mamou, which is known as the world's capital of Cajun music. Then experience the historic town Washington, which is still composed mostly of its original buildings from past centuries. The route will also take you to Ville Platte, home to the 6,400-acre Chicot State Park.  
Summer is the season to unwind and regroup with family or friends by enjoying the beautiful outdoors and travel. There is a time for everything, and summer is the time to have fun experiences with the family. We hope this list of nearby destinations helps your family plan a fun and safe summer. If you want to start the summer with a new vehicle, don't hesitate to contact your friends at Hebert's Town and Country CDJR in Shreveport. We are always here for you!