Apple Music FCA Playlists for All Occasions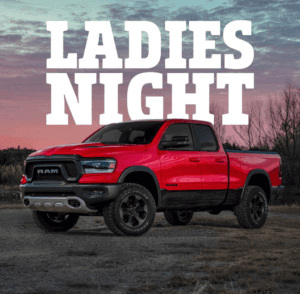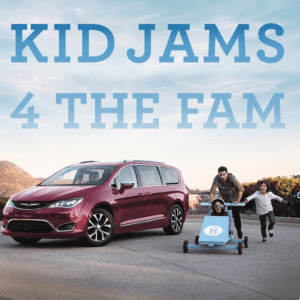 When it comes to driving, there's nothing better than cruising the highway with killer tunes. Fiat Chrysler Automobiles knows that music is essential for every great drive, and has curated a ton of playlists for customers to enjoy with their free six months of Apple Music with the purchase of a new Chrysler, Dodge, Jeep or Ram vehicle with standard Apple CarPlay support.
Here are playlists along with our top picks.
Adult Ears Only: "May contain grown-up words."
Carpool Sanity: "Chill music for morning madness."
Date Night: "No kids. All romance."
Kid Jams 4 The Fam: "A new spin on children's tunes that'll bring out the kid in you."
Our top pick, believe it or not, is Kid Jams 4 The Fam. It includes some of our favorite happy songs to belt in the car like:
• "CANT'S STOP THE FEELING!" from Trolls by Justin Timberlake
• "Happy (From Despicable Me 2) by Pharrell Williams
• "This Is Me" from The Greatest Showman
• "We're Going to Be Friends" by The White Stripes
Classic Muscle: "Tunes for everyday cruising."
Get Revved Up: "Blood-pumping music for all your burnout needs."
High On Horsepower: "Roll-the-windows-down rap."
Leah Pritchett James: "Hip-hop that gets Leah pumped."
Our favorite is Get Revved Up. Picking our top Dodge playlist was a hard choice between Classic Muscle and Get Revved Up. Both have some seriously awesome classic tunes but these songs gave this mix the edge:
• "Hells Bells" by AC/DC
• "Paranoid" by Black Sabbath
• "Sharp Dressed Man" by ZZ Top
• "Walk This Way" by Aerosmith
#JeepHairDon'tCare: "Groovy tunes to get you ready for the week."
Off-Road James: "Heart-pounding songs for your extreme off-road excursions."
Throwback Road Trip: "Classic songs that fuel good memories for miles."
Top's Off Hip-Hop: "Current hip-hop hits to amp up your drive."
We couldn't resist the name or songs on the #JeepHairDon'tCare playlist. It's a good blend of several of genres like classic songs, alternative and top 40 hits like:
• "Don't Stop Me Now" by Queen
• "Finesse (Remix) [feat. Cardi B]" by Bruno Mars
• "Fluorescent Adolescent" by Arctic Monkeys
• "You Make My Dreams" by Daryl Hall & John Oates
Country Fusion: "Genre-bending artists and songs push the sound of country music."
CMT's Finest: "Our favorite winners and nominees from country's biggest nights."
Ladies Night: "Classic and contemporary women of country unite."
Ram Jams: "Our favorite Ram artists mixed with some of modern country's finest."
The ladies have it because our favorite mix is Ladies Night. There are awesome country jams on each playlist, but with these ladies next to each other, there's no competition. Our favorites are:
• "Can't Even Get the Blues No More" by Reba McEntire
• "Jolene" by Dolly Parton
• "I'm a Honky Tonk Girl" by Loretta Lynn
• "Roots and Wings" by Miranda Lambert
Lets us know on Facebook or in the comments which FCA playlist is your favorite!