No Backup Camera? It's Now Legally Required to Have One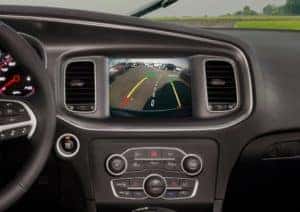 Once you have a backup camera it's hard to imagine life without it. It made parallel parking a possibility for some, while simply giving others peace of mind they'd never back over their kid's bike again.
If you don't know what you'd do without your trusty backup camera, don't worry. They are now legally required for every vehicle sold in the U.S.
On Wednesday, May 2, a federal regulation went into effect making it legally required to have a rearview camera and video display on new vehicles.
This is in hopes of preventing traffic accidents, especially those involving pedestrians, who are often children. It's not uncommon for pedestrians to be run over while a driver is backing up because the driver didn't see them.
In 2010, the Department of Transportation (DOT) reported that 15,000 people are injured and 210 people die in backup incidents each year. The National Highway Traffic Safety Administration estimates the new regulation will save up to 70 lives each year.
The new law is a welcome change to advocates for traffic safety.
"The regulation is a monumental advancement of safety for children, pedestrians, bicyclists and other vulnerable road users," Cathy Chase, president of Advocates for Highway and Auto Safety, said in a statement.
In 2008 Congress passed a law requiring regulators to implement technology to enhance rear visibility.
In 2014, the DOT announced plans for the backup camera law but it went through a few years of delays. This gave automakers four years to get ready for the inauguration of the law.
Display screens and backup cameras are, for the most part, standard equipment on vehicles these days. They are available on every vehicle we sell here at Hebert's Town & Country Chrysler Dodge Jeep Ram in Shreveport, Louisiana. From this year on, this technology will be standard on every new vehicle we sell. We hope this will save lives as well as increase the visibility of every driver on the road.