Driving Tips: How to Safely use Turn Signals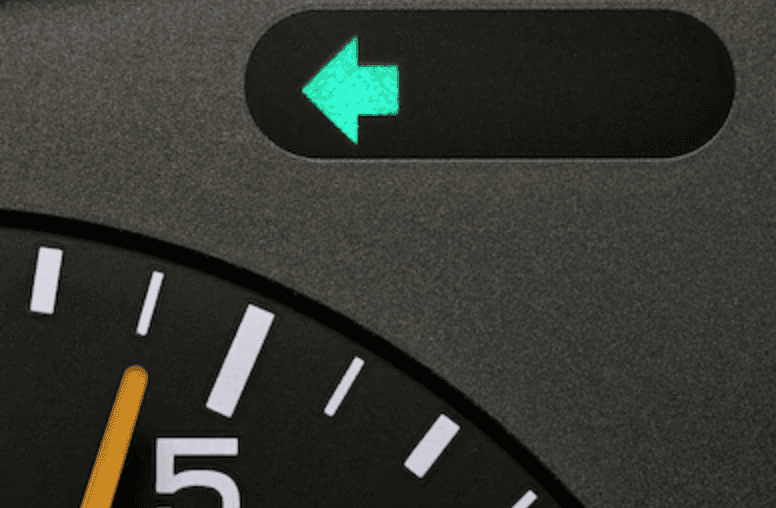 New technology has our cars driving smarter than ever. Options like Blind Spot Monitoring and Rear Path Cross Detection keep us alert at all times, but more often than not people begin to merge without using their turn signals.
Whether you rank your driving skills as a Formula 500 race car driver or as a 'Plain Jane,' turn signals are a necessity for keeping you and drivers around you safe. If you were in a room with 100 other drivers and you were all asked to raise your hand if you've ever merged without signaling, odds are that 99/100 drivers would raise their hands. Most of us are guilty of bad driving every now and then, but properly using turn signals is crucial to your safety.
Indicating that you're merging isn't rocket science, but too often the driver merging assumes they have the right of way. In all reality, the merging driver has to assess the conditions in the lane before trying to squeeze their car in. Make sure that you don't whip into the lane immediately after signaling that you're going to merge. By slowing your driving speed to make for a safer merge, you can prevent backed up lanes and angry drivers. Be sure to obey impeding laws and leave the left lane open for passing. A cautious driver is a safe driver. If someone lets you merge into the lane during traffic, be sure to toss them a quick wave and let them know that you appreciate them going out of their way to allow you to merge. We share the road, why not keep it safe?
Help us keep roads safe by practicing safe signaling in Shreveport. Looking for a safe car to keep you and your loved ones protected on the road? The 2019 Chrysler Pacifica received the top 2019 Safety Pick from the Insurance Institute for Highway Safety. Come see what all the talk is about at Hebert's Town & Country Chrysler Dodge Jeep Ram in Shreveport, today! We'd love to help you take a test drive, or have you fill out our contact form for more information on the 2019 Pacifica Hybrid.