FCA Vehicles Win Big at Texas Truck Rodeo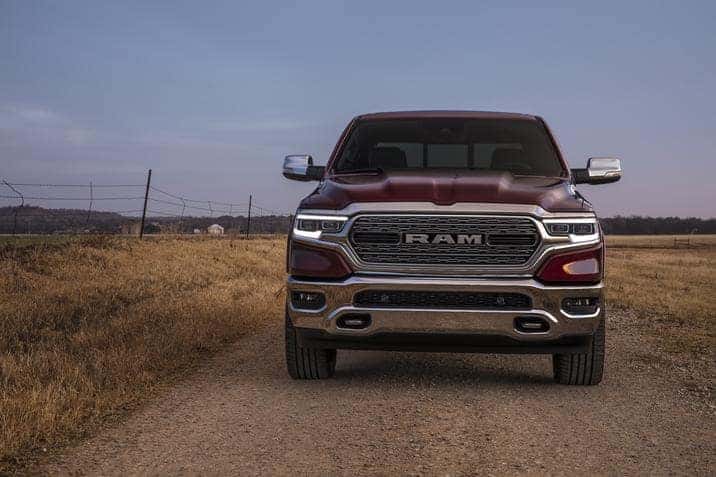 The 2019 Ram 1500 can now be called the Truck of Texas. The all-new truck was given top honors, along with several other awards, this month at the annual Texas Truck Rodeo, hosted by the Texas Auto Writer's Association (TAWA) in Bee Cave, Texas.
"TAWA journalists know their trucks, and they picked the new Ram as the clear winner," TAWA President Michael Marrs said in a release. "Our members said the truck performed well even in challenging weather conditions during the Hill Country foods this year. It was also noteworthy that Fiat Chrysler Automobiles swept the overall awards at this year's competition."
Out of 24 segments, FCA vehicles, including Alfa Romeo and Maserati, had top honors in 15 of them and were the runner-up in four. Sixty-nine TAWA journalists drove 57 vehicles — pickups, SUVs, crossovers and commercial vehicles — over two days and voted on the winners in five categories: Interior, Exterior, Performance, Value and Personal Appeal.
"Being named the Texas Auto Writers Association's Truck of Texas is the highest honor in the world's largest pickup market," Head of Ram Brand Reid Bigland said in the same release. "The all-new 2019 Ram 1500 offers the best combination of class-exclusive features, refinement, capability and efficiency. Winning this award is a challenge, but the Ram 1500 is well suited to the hard-working needs of Texas truck buyers."
The Texas Truck Rodeo FCA winners are:
RAM
Truck of Texas: 2019 Ram 1500
Full-Size Pickup Truck: 2019 Ram 1500
Heavy Duty Pickup Truck: 2018 Ram Power Wagon
Luxury Pickup Truck: 2019 Ram 1500 Longhorn
Off-Road Pickup Truck: 2019 Ram 1500 Rebel
Best Powertrain: 2019 Ram 1500 eTorque Mild Hybrid System
Best New Technology: 2019 Ram 1500 12-inch Uconnect Touchscreen
JEEP
Mid-Size Luxury SUV: 2018 Jeep Grand Cherokee Summit
Mid-Size SUV: 2018 Jeep Wrangler
Off-Road SUV: 2018 Jeep Wrangler Rubicon
DODGE
Full-Size SUV: 2019 Dodge Durango SRT
ALFA ROMEO
CUV of Texas: 2018 Alfa Romeo Stelvio Quadrifoglio
Luxury CUV: 2018 Alfa Romeo Stelvio Quadrifoglio
MASERATI
SUV of Texas: 2019 Maserati Levante GTS
Full-Size Luxury SUV: 2019 Maserati Levante GTS
FCA runners up are:
Truck of Texas: 2018 Ram 1500 Power Wagon
SUV of Texas: 2018 Jeep Wrangler Rubicon
Sub-Compact SUV: 2018 Fiat 500X Trekking AWD
Compact SUV: 2019 Jeep Cherokee Trailhawk