Get Some Laughs With Some Funny Road Trip Movies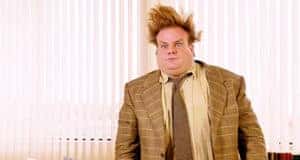 These are uncertain times due to the outbreak of the coronavirus, and we at Hebert's Town and Country think of our customers as family and want to stand by you. Despite our current situation, the best medicine is laughter, and in the spirit of community and good will, we want to spread some cheer! Since we are all taking the necessary precautions and will be at home more than usual, here is a list of hilarious road trip movies to take your mind off of things. Gather your loved ones, pop some buttery popcorn, sit back, get ready for fun and some laughs.
Little Miss Sunshine (2006): An American road comedy-drama starring Greg Kinnear as the father of the Hoover family. The father and his wife (Toni Collette), an uncle (Steve Carell), a brother (Paul Dano) and a grandfather (Alan Arkin) put the fun back in dysfunctional by piling into a VW bus and heading to California to support a daughter (Abigail Breslin) in her bid to win the Little Miss Sunshine Contest. It is a true test of family relationships while on a strenuous road trip cross-country, and a lot of fun along the way.
Tommy Boy (1995): This American road comedy stars the late funny man Chris Farley and David Spade, both alumni from the late-night comedy show Saturday Night Live.  After his beloved father dies, dimwitted Tommy Callahan (Chris Farley) inherits a near-bankrupt automobile parts factory that soon is in threat of closure. Tommy's sentimental attachment to his father's employees spurs him to make one last-ditch effort to find someone who will buy their products. With his father's tightly wound assistant, Richard (David Spade), Tommy hits the road to scare up some new clients. Gearheads are sure to love the classic Plymouth GTX convertible that co-stars. 
Planes, Trains, and Automobiles (1987): This American road buddy comedy starring comedy icons Steve Martin and the late John Candy is always a crowd-pleaser that will really pluck your heartstrings. Easily-excitable control-freak Neal Page (Steve Martin) tries to get home to Chicago for a cozy family Thanksgiving, but his flight gets rerouted to a remote city in Kansas. Neal is eventually forced to bunk up with talkative travelling salesman Del Griffith (John Candy), whom he finds extremely annoying. They must overcome the tribulations of holiday traveling together without killing each other in a desperate bid to get home in time for the holidays. 
National Lampoon's Vacation (1983): Now THIS is one of our favorite family road trip movies to watch! It has it all, from hilarious hi-jinks and to a brilliant movie cast, including the phenomenal Chevy Chase and Beverly D'Angelo. Accompanied by their children, Clark Griswold (Chevy Chase) and his wife Ellen (Beverly D'Angelo) take a family on a slapstick road trip from Illinois to a California amusement park, dealing along the way with all manner of hilarious situation, from car problems and the death of a family member. From there, it's madcap action until the credits roll, with some of the funniest scenes ever committed to film. 
The Blues Brothers (1980): This classic movie is both a road-trip movie, a comedy and a musical, starring the memorable duo John Belushi and Dan Aykroyd. Also included in the lineup are some of America's greatest music legends, including Ray Charles, James Brown and Aretha Franklin. After his prison release, Jake (John Belushi) reunites with his brother, Elwood (Dan Aykroyd). Together, they are known as the "Blues Brothers," and Jake and Elwood have to save the orphanage they grew up in by raising $5,000 to pay back taxes, convinced they're on "a mission from God" to earn the money. Playing several gigs and making a few enemies, including the police and Illinois Nazis, the brothers take one heck of a journey to deliver the money on time.
From your family at Hebert's Town and Country Chrysler Dodge Jeep Ram of Shreveport, please be safe and enjoy our list of classic funny road trip movies. As always, we will be here and ready to assist you whenever you are ready to purchase a quality vehicle. Contact Hebert's Town and Country, and let us assist you in making your future brighter with the right vehicle.