Gifts for Grads: Tips for Gifting your Student a Vehicle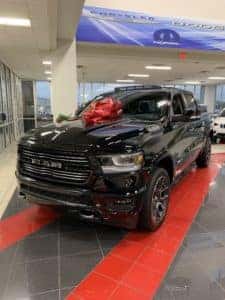 It's that time of year again when we have our special graduates closing this chapter of their lives. Before conquering the next portion of their lives, how about setting them up for success with a new vehicle that will get them to college or their first full-time job! We have several great options here at Hebert's Town and Country. 
Click here to view our inventory of vehicles for recent graduates.
We've had a tough year all around but rewarding your graduate with a vehicle to honor them for their hard work is one of the best gifts we can think of! After you determine a budget, make sure to drop some hints to your graduate to see what kind of vehicle they would like best: car, truck, or SUV. Knowing them, they probably have already been talking about a vehicle that piques their interests.
If you're starting from scratch, we have great options for recent grads! The Jeep Wrangler is a fantastic choice that will be reliable, safe, and fun! There is plenty of cargo space but you can also take the top and doors off for summer fun. If the Wrangler is a bit out of the budget and you're looking for better gas mileage, the Jeep Renegade is a little smaller but has a lot of the same features. You can choose a dual-panel MySky roof and an upgraded sound system for all their music. If your graduate prefers a sporty car, you can't go wrong with either the Dodge Charger or Challenger. Finally, if they'd like a truck there's no better option than an award-winning Ram 1500.
When it comes to gift-giving, the surprise may be hard to pull off but it will all be worth it in the end when you see the look of excitement and gratitude on their face. Oh, and you can't forget about the iconic big red bow for the big reveal. 
Have any questions about purchasing a vehicle for your recent grad? Contact us at Hebert's Town and Country and will be happy to help along every step of the way!