Jeep Wrangler Earns 9th SEMA '4×4/SUV of the Year' Award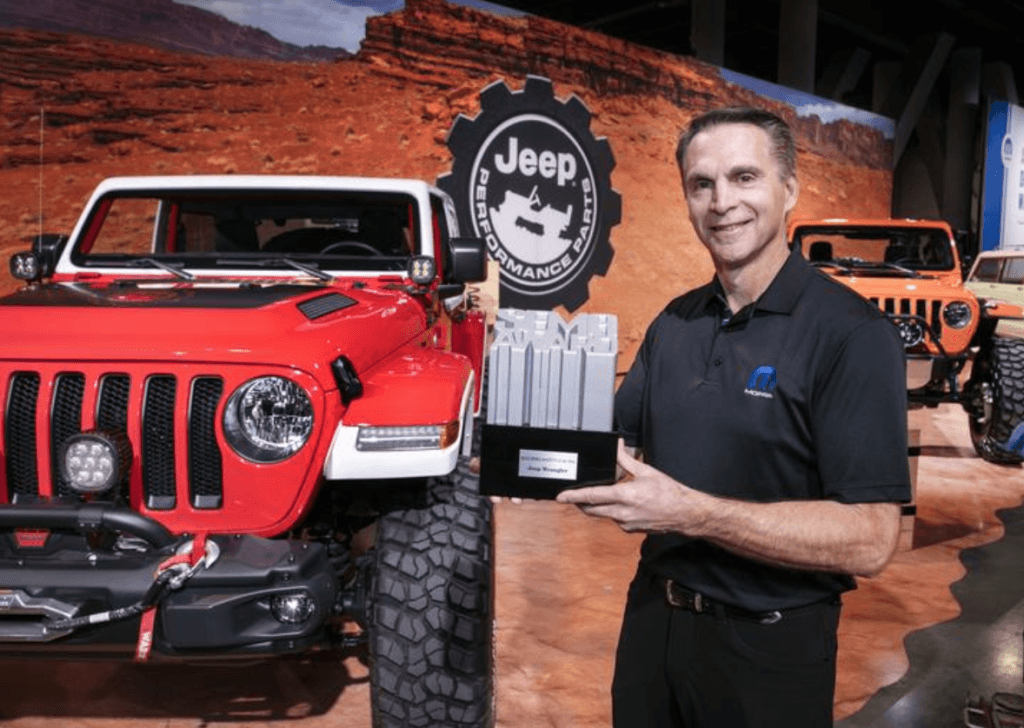 Since the first SEMA Awards were given in 2010, the Jeep Wrangler has earned the 4×4/SUV of the Year Award at each year's Specialty Equipment Market Association show. The Wrangler has yet again received this honor, this time for the ninth consecutive year, in Las Vegas.
The SEMA Awards are the show's OEM award, highlighting the popular vehicles that showcase aftermarket parts.
"Once again, the Jeep Wrangler is voted as a favorite from the aftermarket community, with more exhibitors choosing the Jeep Wrangler as the SEMA '4×4/SUV of the Year,'" SEMA President and CEO Chris Kersting said in a press release. "Whether drivers are accessorizing the Jeep for off-roading or for everyday driving, there are outstanding options available for Jeep owners."
The Wrangler is known for being accessory-friendly, and it's definitely the most customizable SUV on the market.
"The Jeep Wrangler continues to lead the way in the customization world following the Mopar brand's introduction late last year of more than 200 Jeep Performance Parts and accessories," said Steve Beahm, head of Parts & Service (Mopar) and Passenger Car Brands for FCA North America. "when it comes to personalization, Jeep Wrangler is a star of our portfolio and it just keeps getting hotter."
In addition to the Wrangler's award, the Ram 1500 was one of three finalists for the SEMA Truck of the Year and the Dodge Challenger was a finalist for SEMA Car of the Year.