Marvel's Hawkeye Stars in Ram Truck Commercial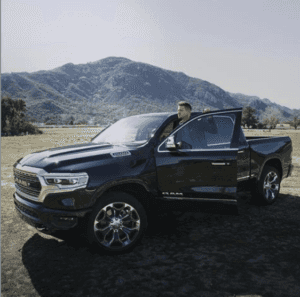 Academy Award nominee Jeremy Renner, known for his roles as Clint Barton/Hawkeye in the Marvel Cinematic Universe and Staff Sergeant William James in The Hurt Locker, stars in a new commercial for Ram Trucks.
The video is entitled "Make Sure of It" and is part of Ram's "Next Generation" campaign focusing on instilling values and confidence in children. The spot was released during the 2019 Super Bowl.
The commercial sees Renner driving a Ram 1500 while a little girl playing his daughter sits in the back seat. Renner as the father says he's going to make sure his daughter grows up knowing her own courage, strength and self-worth as he looks at her in the rearview mirror.
The spot has the tagline "Make the Next Generation Even Better. That's Our Job." and it's part of a collection of films Ram has produced through the years featuring mothers, fathers, daughters and sons.
"As the father of a young daughter, the strong message in this film really spoke to my heart," Renner said in a statement. "I believe this film is an inspiration as I work every day to instill the same values of confidence, courage and kindness in my daughter."
Renner will also voice Ram's "Lead or Be Led" campaign.
"We are grateful to Jeremy for lending his voice to our upcoming Ram brand campaign," FCA Chief Marketing Officer Olivier Francois said. "In return, we are proud to leverage our platforms during the Big Game to showcase a message that is dear to his heart and reflects our shared values."