NEW YEAR'S VEHICLE RESOLUTION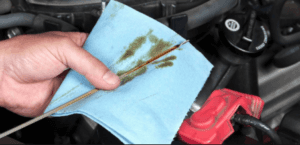 The new year is an opportunity to start again with fresh optimism and goals; a wonderful and healthy way to clear out the clutter and start anew. Yet, few of us take the time to think about our vehicles. Our vehicles get us to where we need to go in an automotive-dependent society, and they are a part of our daily lives, like family. Like us, vehicles need tender loving care. Here are some important annual car maintenance tasks to think about for 2020 along with your other resolutions!
CLEAN UP TIME: Time to give the ol' family wagon a thorough cleaning. Start by emptying out the entire vehicle and putting back only what you'll need. This includes things you will need if your car breaks down, or god forbid, an serious emergency. Put together a road emergency kit containing an ice scraper, an extra pair of gloves, a hat and a small blanket in a box in the trunk. If you have a tire blowout, stay warm while help is on the way. Check to see if you have a flashlight with charged batteries, for emergencies. It is also always good to have a tire pressure gauge on hand as well. 
KEEP YOUR VEHICLE HEALTHY: The health of your vehicle is vital, and that health depends on clean, well-filtered oil. So make sure your vehicle's engine is properly lubricated and all fluid levels are at operating levels. Get routine oil changes and check oil levels frequently. Checking the oil every other time you get gas is a good rule to go by, or you can schedule a monthly reminder on your mobile device. Changing your engine's oil on a regular schedule is crucial; otherwise, you are risking permanent damage to your vehicle's engine. Make it a habit checking your oil level, transmission and brake fluids, frequently.
CARING FOR YOUR TIRES: Dealing with a flat tire on the shoulder of a busy road is a bummer! That is why it is always good to have a tire gauge tucked away in the glove box of your vehicle. Check your owner's manual for how much you should air up your tires, though the recommended PSI (pounds per square inch) is usually between 30 to 35 for most tires. Another important thing to check is your tread depth to make sure your tires are still working as they should. You can purchase a tread depth indicator at your local tire or auto store, or there's always the old trick of taking a penny and inserting the top part of Lincoln's head (head down) into one of the tire treads. If you can see Abe's entire head, it's time to replace that tire. If only a small part of his head is cut off, consider a replacement soon. If his entire forehead to his eyebrows is covered, you're good to go. Use the penny test on a few areas on each tire for a good reading.
These are just a few suggestions of New Year's Resolutions for your vehicle. There will be new adventures to take, and to get there safely, you need your vehicle in the best condition. If your vehicle needs service or maintenance, come see your friends at Hebert's Town And Country Chrysler Dodge Jeep Ram of Shreveport. Let us put your mind at ease and assist you with your automotive needs. See you soon!