PLACES IN NW LOUISIANA TO CHECK OUT FOR THE HOLIDAYS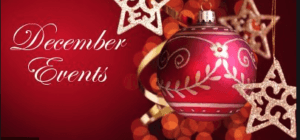 Here at Hebert's Town and Country, we are in the Christmas spirit and ringing in the holiday season! We love to share our spirit with our great community, and want to share a list of places to check out for the Christmas holidays. If you need a new vehicle to get to these places — or just want to give yourself or someone you love an awesome Christmas gift —  come visit us at Hebert's Town and Country of Shreveport. Let our friendly staff assist you in buying a car, truck or SUV you love, and get out of the one you have to settle for. We have the latest selection of Chrysler, Dodge, Jeep, and Ram models. From your friends at Hebert's Town and Country have a Merry Christmas and a Happy New Year!
32ND ANNUAL GREENING OF THE MUSEUM
Louisiana State Exhibit Museum 
3015 Greenwood Road
Shreveport, LA 71109
Dec. 4th – Dec. 27th
There is still time left, so don't miss out on one of the best holiday events of the season: the Louisiana State Exhibit Museum's 32nd Annual Greening Of The Museum. Open daily from 9:00 a.m. to 4:00 p.m., the exhibit features 16 live trees decorated with ornaments made by Caddo Parish 3rd grade art students. Admission is free. This year's theme, "Louisiana Insects: Bee, Butterflies and Beetles," for spring and summer fun in the deep midwinter!
BOARDWALK BLIZZARD
Louisiana Boardwork Outlets
Nov. 29th – Dec 31st
Make it evening with the family by spending some quality time at Louisiana Boardwalk Outlets at and the Boardwalk Blizzard. We don't get a lot of snow here in Louisiana, so the Boardwalk Blizzard is bringing the white stuff to us with snow machines (it's actually foam, but looks like the real thing). Catch the event Monday through Friday at 6:30 p.m. and 7:30 p.m., Saturday at 12:30 p.m., and 6:30 p.m. to 7:30 p.m., and Sunday 12:30 p.m. and 6:30 p.m.
LASER LIGHT SHOW SPECTACULAR
Shreveport Aquarium 
601 Clyde Fant Pkwy
Shreveport, LA  71101
Dec. 19th –  Dec. 23rd
For one of the most colorful evenings of the season, check out the awesome Laser Light Show Spectacular at the Shreveport Aquarium, and stay for a tour of the holiday-decorated aquarium. Brilliant choreographed laser lights sparkle under the dome, choreographed to your favorite holiday songs. The show recurs daily and admission is $15 which includes aquarium admission. What a way to celebrate the Christmas spirit! 
If you need a new quality vehicle to get around to the holiday festivities, come by Hebert's Town and Country Chrysler Dodge Jeep Ram of Shreveport. We have one of the finest selection of models in Northwest Louisiana. Hope to see you soon, and Merry Christmas!