Seriously Cool 2019 Ram 1500 Features
The 2019 Ram 1500 is unlike any other truck you've ever driven or ridden in. You may be thinking, "Why? It's just a pickup." Well, you won't be saying that once you've ridden in this spacious, luxurious truck.
The 2019 Ram 1500 has more of everything — technology, performance space and storage — and we're here to tell you all about its coolest features.
Do You Wanna Touch?
The 2019 Ram 1500 has the largest touchscreen we've ever seen in a truck. A whopping 12 inches! Insert shocked emoji face here. It's customizable and allows for split-screen capability. This means you can configure your touchscreen to look however you want it.
Charge It Up.
With plenty of fast-charging USB ports, everybody will be able to plug in on the go. There are an auxiliary port and outlet too for even more connectivity and charging!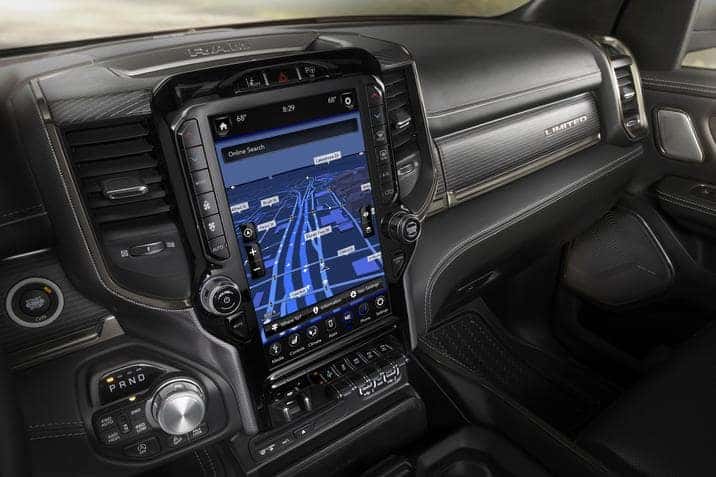 Light Bulb!
The 2019 Ram 1500's lighting is all about LED. The LED headlamps light the way ahead for clear paths, no matter how dark.
Haul (and Tow) It All.
The 2019 Ram 1500 features best-in-class V8 towing of up to 12,750 pounds and a maximum payload of 2,300 pounds when properly equipped. Tough ride indeed.
Safety First.
Technology and towing capabilities are the fun stuff, but you've got to be safe while you're having fun too. Guided parking, smart cruising and a lane departure warning are just a few of the killer safety features of the 2019 Ram 1500. Plus, with the 360° surround view camera, you can see around, and above, your truck at all times.
If you're dreaming of the all-new 2019 Ram 1500, you're in luck because we have tons in stock at Hebert's Town & Country Chrysler Dodge Jeep Ram! View our inventory here and fill out our contact form for more information or to set up a test drive!