The Longleaf Trail Scenic Byway is a Summer Must See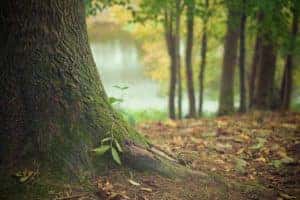 Summer is in full swing here in Louisiana and we're looking for fun ways to beat the heat! The Shreveport-Bossier area has plenty to offer, but Louisiana has a few tricks and locales up its sleeve that you really have to search for. Kisatchie National Forest is home to some of Louisiana's finest scenery and adventures. 
The Longleaf Trail Scenic Byway is an expansive, 17-mile drive through the heart of the Kistatchie. Located just 30 minutes south of Natchitoches, the trail is a perfect day-trip for summer adventure enthusiasts. 
Ranging from 80 feet to 400 feet above sea level, the elevation gain along the byway makes for fantastic scenery throughout the drive. Roll down your windows, turn the radio up and take it slow along the byway. You can even bring bikes along and enjoy a relaxing ride up and down the park's hills. 
There are several stops along the way that you'll want to make if you're trying to experience all that the Longleaf Trail Scenic Byway has to offer. For starters, the Longleaf Trail Overlook lets you drive right up and glance out at the beautiful Kitaschie horizon. It's not often that you're as tall as the treetops in Louisiana and this view is nothing short of breathtaking. Spend as long as you'd like at the Overlook and the hop back in the car and continue down the byway. 
Once you've reached the Longleaf Recreation Area, it's worth getting back out for a 1.5-mile hike around the Longleaf Vista Trail loop. The trail is accessible and simple enough for hikers of any expertise and takes you through scenic forest floors. 
We're big fans of Kitaschie National Park here at Hebert's Town and Country Chrysler Dodge Jeep Ram in Shreveport. It's always fun to take friends and family down to the park for a weekend adventure and the Longleaf Trail is definitely a favorite of ours. Looking for a new ride to tackle Louisiana's favorite trails and outdoor adventures? The 2019 Jeep Cherokee comes performance-ready and designed to handle the trickiest off-road features, while still providing ample storage space and safety for you and your passengers. We'd love to have you stop by for a test drive in a Cherokee! Give us a call, fill out our contact form or use the map located on the right to visit us in person. We hope to see you soon at Hebert's Town and Country Chrysler Dodge Jeep Ram in Shreveport!