2017 Chrysler Pacifica Fun Facts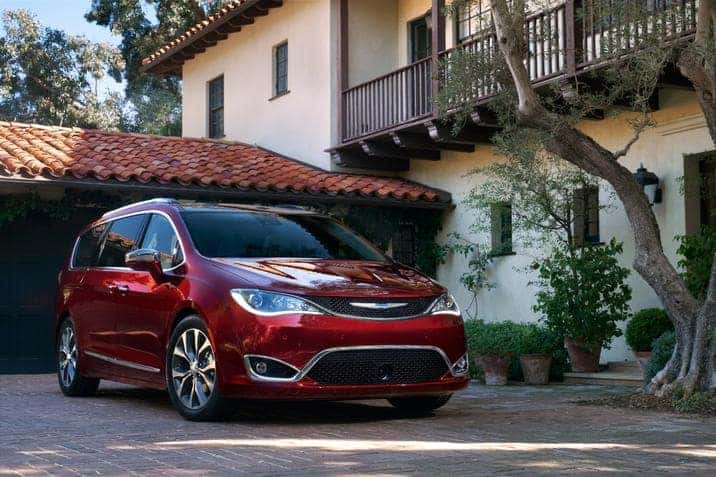 The 2017 Chrysler Pacifica carries on the tradition of award-winning minivans created by Chrysler Fiat Automobiles. The 2017 Pacifica Hybrid is the world's first iteration of a hybrid minivan and the gasoline Pacifica is just as amazing.
Not only does the 2017 Pacifica have a great look, it's super reliable, safe, durable and has a ton of awesome standard and available features. Read on for some fun facts about the Pacifica.
Durability
The 2017 Pacifica was put through grueling, extreme-weather testing to ensure it could handle any condition. It was taken on several 4,000-mile-plus trips from Michigan to Arizona in which it faced up to 120 degree dusty, desert heat. The Pacifica was put through busy Las Vegas and Los Angeles traffic. If you know anything about LA, you know it's notorious for its terrible traffic. To top it off, the Pacifica survived winter testing in the extremely-cold Houghton, Michigan.
Reliability
When initial testing took place for the 2017 Pacifica, developers drove it more than 3.4 million miles. That's the highest number of pre-production mileage totals of any Chrysler vehicle ever made. It's also enough miles to travel to the moon and back seven times! Now that's reliable.
Stow 'N Vac
If you have kids, you're a pro at cleaning up their messes, and the Pacifica creators make it easy for you. With the available integrated Stow 'N Vac vacuum cleaner that reaches throughout the entire cabin, you'll never have to drag the vacuum out of the garage again.
We at Hebert's Town & Country Chrysler Dodge Jeep Ram in Shreveport, Louisiana are proud to sell a quality vehicle like the Pacifica. For more detailed information, view our 2017 Chrysler Pacifica page here. Have questions? Give us a call at one of the numbers above right, or fill out our contact form and we'll be in touch soon.