The Top Stories from SEMA 2018
If you're a serious automotive fan, you know the annual Specialty Equipment Market Association (SEMA) show took place from Oct. 30 to Nov. 2 in Las Vegas. Fiat Chrysler Automobiles had a lot of customized and concept vehicles on display during the show and made some cool announcements throughout the show. Here's our roundup of the biggest stories to come out of SEMA 2018!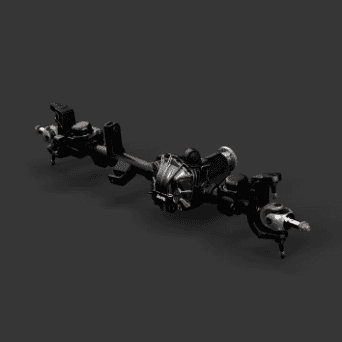 Mopar announced new performance axles for the all-new 2018 Wrangler.
Mopar and Dana are continuing their more than 70-year relationship by creating the JPP Ultimate Dana 44 AdvanTEK axles, which were on display at the show. These axles, which are the latest addition to the more than 200 Jeep Performance Parts, were installed on the Nacho Jeep Wrangler concept, which made its debut earlier this year at the 2018 Moab Easter Jeep Safari.
The axles have high strength with AdvanTEK gear technology to reduce gear set packaging. They give more durability, which allows for a condensed carrier and improves ground clearance.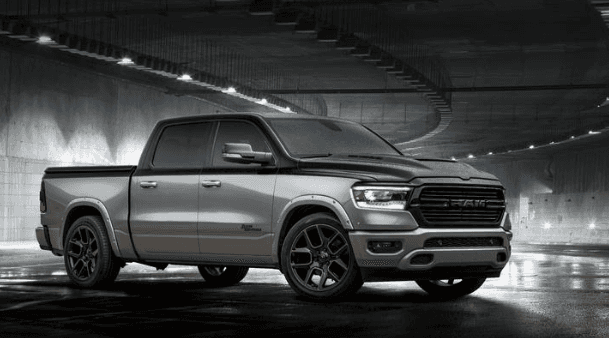 Mopar showcased two custom Ram 1500 trucks, and tons of other cars.
The Mopar-modified Ram 1500 Rebel Concept and Ram 1500 Big Horn "Low Down" Concept, as well as 12 other custom vehicles, were both on display during the show. Both trucks were customized with a combination of Mopar production and prototype parts and accessories.
Learn more about both here.

Dodge announced the 1320 Club for drag racing enthusiasts.
The 1320 Club is for people competing in sanctioned quarter-mile drag races as it's an opportunity to record and share accomplishments and communicate with other drivers in the drag racing community. The racers with the best times will earn spots on either the Stock or Modified 1320 Club Leaderboard.
For more, head to Dodge Garage.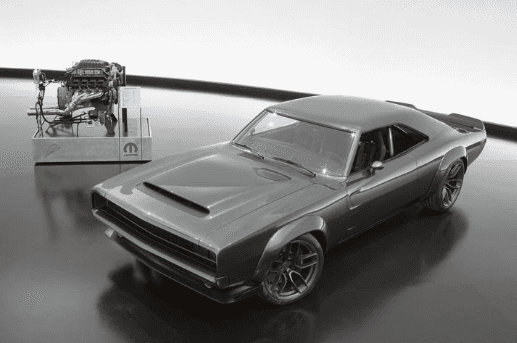 Mopar debuted the 1,000-horsepower "Hellephant" 426 Crate HEMI engine and 1968 Dodge "Super Charger" Concept.
Dodge unveiled the engine along with the Super Charger, which has been reimagined with modern elements and to accommodate the massive engine.
"The 1968 Dodge Charger is one of the hottest classic cars, which is why we decided to use it as a starting point for the 'Super Charger' Concept," said Steve Beahm, head of Mopar and Passenger Car Brands for FCA North America. "It's an amazing vehicle and a great showcase for our 'Hellephant' engine."
Learn more about both here.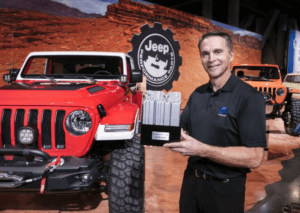 The Jeep Wrangler won its ninth consecutive SEMA "4×4/SUV of the Year" Award.
The SEMA Awards were introduced in 2010 and the Wrangler has won this particular award every year since. The awards are the show's OEM awards to highlight popular vehicles that are great vehicles, pun intended, for aftermarket parts.